Some background information of my new eastern.nl website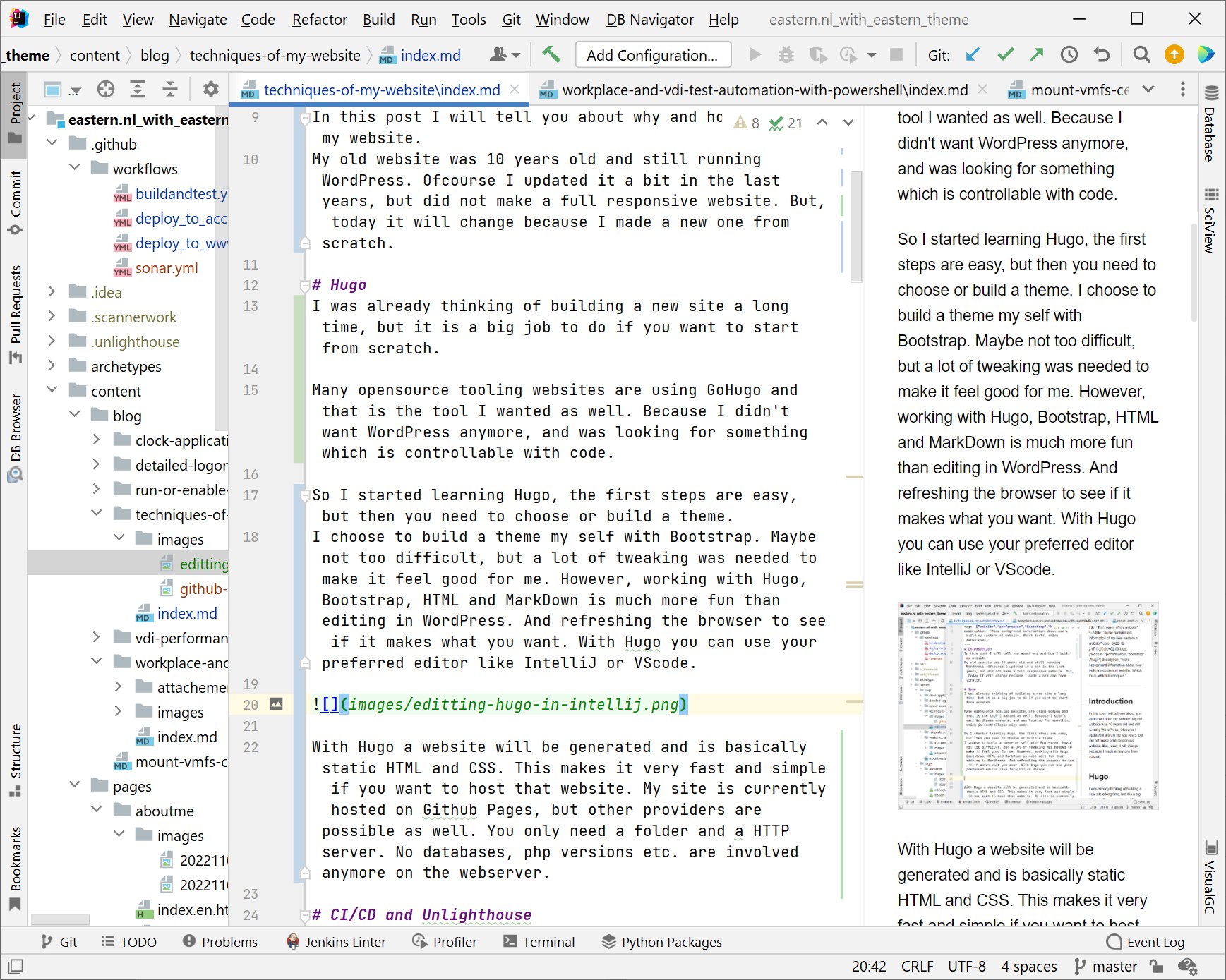 Introduction In this post I will tell you about why and how I build my website. My previous website was already 10 years old and running WordPress. I choose for Hugo now, and made also some CI/CD integrations to get a better end result. Hugo I was already thinking of building a new site a long time, but it is a big job to do if you want to start from scratch.
Continue reading ...
Visiting the Login VSI's VDI Performance summit in Amsterdam Arena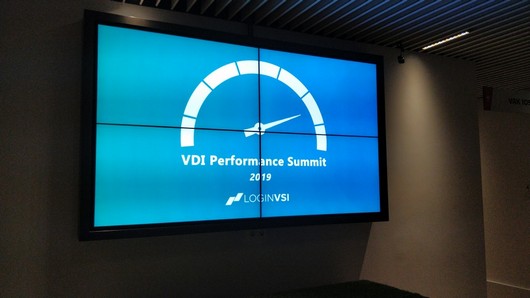 On 29th january I visited the VDI Performance Summit which was organized by LoginVSI. Login VSI provides performance insights for virtualized desktop environments such as Citrix XenApp, XenDesktop, Microsoft RDS and VMware Horizon View. The summit was, of course, organized around the LoginVSI tool. In this blog post I will tell you the 5 quick takes of the conference.
Continue reading ...
The clock application with milliseconds which run always on top! This little tool is build to capture the exact time in case of an performance problem. With an extra tool for video recording it can help to record the screen of the user, and see the probably performance slowness.
Continue reading ...
A more detailed analysis of your logon times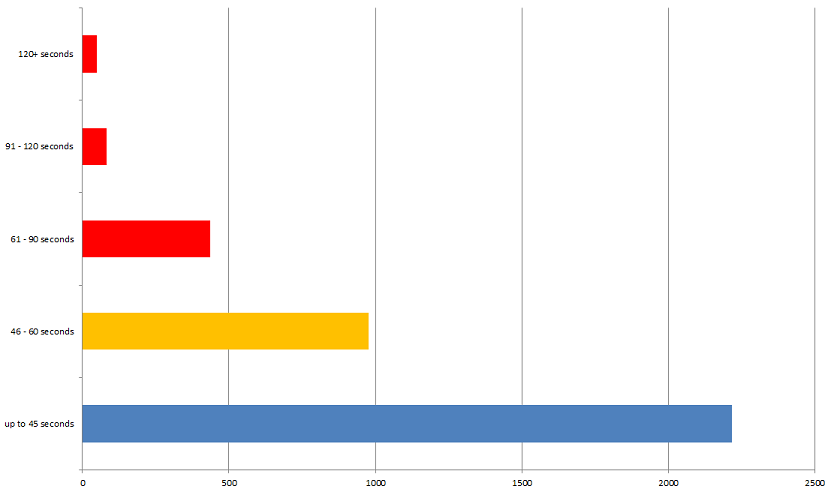 Why to have detailed logon information from Citrix? Sometimes anyone is asking you, the performance is not what we like. Within a Citrix environment it is easy to get into the director to see the overview of the logon times. By default Citrix Director gives the following information about the logon:
Continue reading ...