Some background information of my new eastern.nl website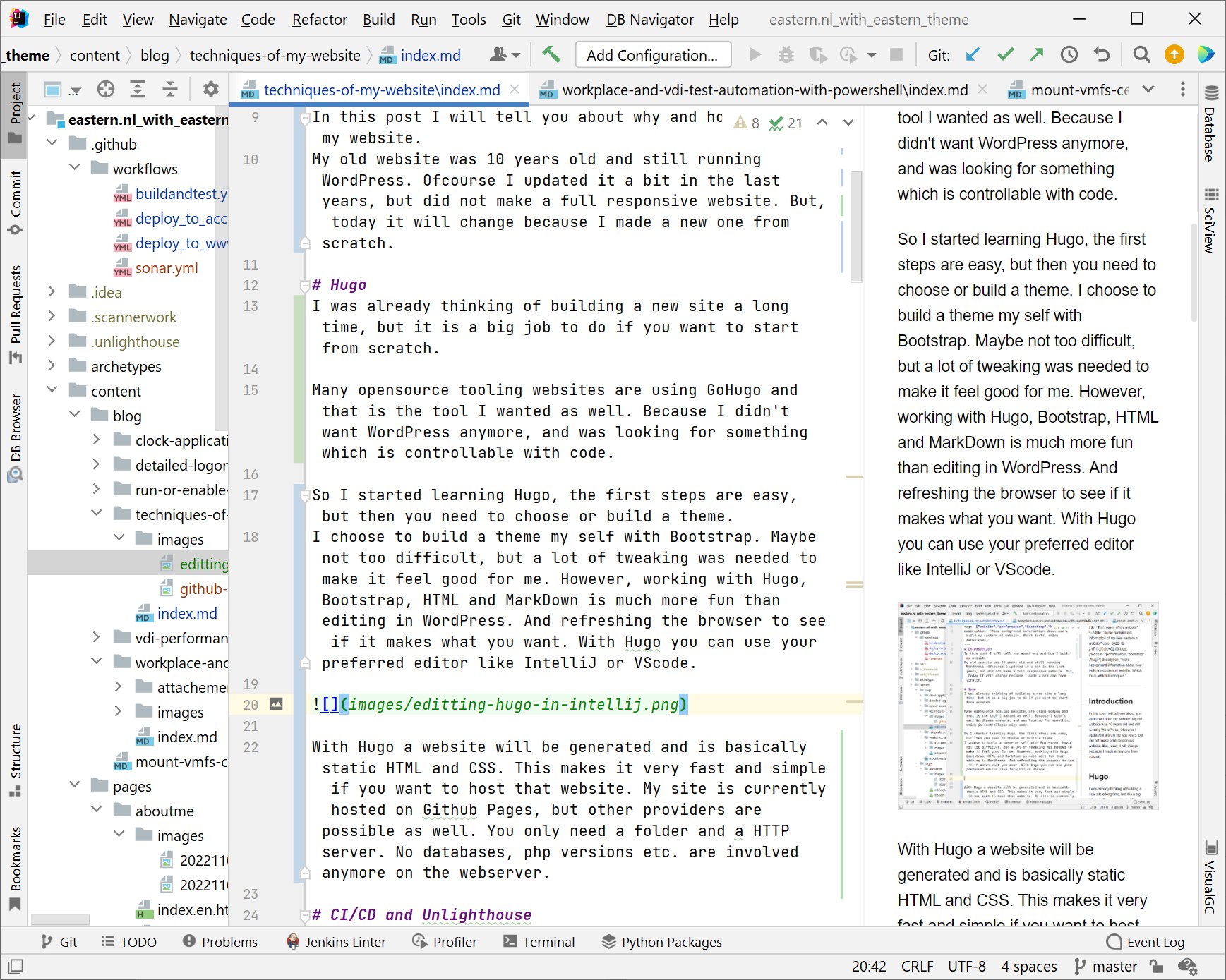 Introduction In this post I will tell you about why and how I build my website. My previous website was already 10 years old and running WordPress. I choose for Hugo now, and made also some CI/CD integrations to get a better end result. Hugo I was already thinking of building a new site a long time, but it is a big job to do if you want to start from scratch.
Continue reading ...